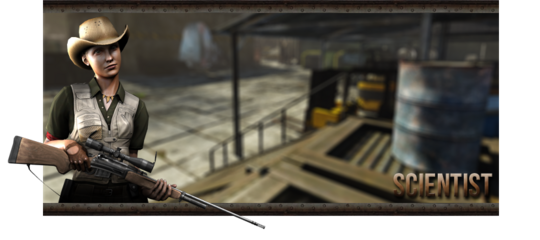 The Scientist



Name

The Scientist

Class Name

The Sniper Class

Average Health

Low

Speed

Moderate to Fast

Sex

Female

Combat Style

Strong Ranged Combat, Weak Melee

Pros

• Easily kills dinosaurs from a distance

Cons

• Low health
• Vulnerable in close combat

Weapons

• Sniper Rifle (Ranged Combat)
• Tazer (Melee)

Equipment/Projectiles

• Bullet (Initial Fire)
• Tranquilizer Dart (Secondary Fire)
A skilled sniper; the Scientist calmly picks off and hinders targets at range but she starts to sweat it when they get in close.
Tactical Summary
The Scientist is a skilled markswoman and very lethal with her scoped sniper rifle. In addition to being able to neutralize targets at range, she can also equip tranquilizer darts to slow down a dinosaur and give her teammates a fighting chance. She's comfortable with distance between herself and her target, but because of her limited close quarters capabilities the Scientist begins to worry and have trouble when the targets get in close. In this situation it is in her best interest to stay near a capable teammate, or run to safety.
The Scientist is especially useful when it comes to knocking Pteranodons out of the sky, generally at distances where most other weapons are ineffective. Her greatest challenge is often against the horde of Compsognathus, which can overwhelm her steady aim.
Weapons and Utility Equipment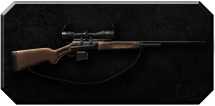 SNIPER RIFLE
This magazine loaded rifle has two levels of zoom and a generous rate of fire. The bullets pack quite a punch, and a well-placed headshot can eliminate all but the toughest of dinosaurs.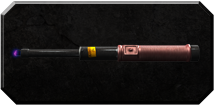 CATTLE PROD
This device is the Scientist's last line of defense for when her targets get within melee range. The Cattle Prod emits a jolt of electricity that harms and saps the stamina of its target.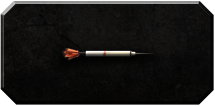 DART
Secondary Fire (Sniper Rifle)
This alternate ammunition for the Sniper Rifle can only be fired one at a time, but if it makes contact it will slow a dinosaur for a time, disorienting it and denying it the ability to run and perform special actions. The tranquilizer may be lethal to smaller, weaker dinosaurs.
Related Pages