The Pathfinder



Name

The Pathfinder

Class Name

The Utility Class

Average Health

Moderate

Speed

Moderate to Fast

Sex

Male

Combat Style

Strong Short Ranged Combat, Moderate Melee

Pros

• Powerfull close range weapon
• Dinosaur detecting utilities

Cons

• Has to get in close to attack
• Takes time to reload

Weapons

• Shotgun (Short Ranged Combat)
• Machete (Melee)

Equipment/Projectiles

• Bullet
• Flare
• Dog
An invaluable guide; the Pathfinder knows what's lurking the jungle and can safely lead his team through.
Tactical Summary
The Pathfinder is the natural leader of the Mercenaries, and a valuable ally for any of them to be around. Not only is he fully equipped to kill and hinder the dinosaurs with his Shotgun and Flare, but he's not alone; the Pathfinder's greatest asset is his canine companion. His Dog will stay close by his side, and alert the humans to the dangers of approaching dinosaurs. The Pathfinder isn't usually caught off guard, but he needs to watch out for the Pteranodon, which can fly in without alerting the Dog.
Weapons and Utility Equipment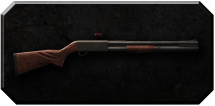 SHOTGUN
This sturdy weapon has a slow reload and rate of fire, but delivers significant damage to anything unlucky enough to be hit in close range.

MACHETE
This large blade cuts through dinosaurs almost as well as it does the thick vegetation it was intended for, but it is still recommended only for desperate situations.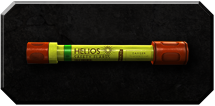 FLARE
This handy item was brought to light dark paths, but as luck would have it the Flare also affects the vision of nearby dinosaurs. It only burns for a limited time, but it can be carried or thrown.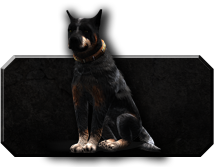 DOG
The Pathfinder's loyal companion responds accordingly as it detects nearby dinosaurs, but can also be told to remain silent when stealth is necessary. Keep your furry friend safe from harm!
Related Pages